At LEYF, we are dedicated to preserving the planet for generations to come.
Green LEYF is what we call our sustainability approach, which is driving holistic and transformational practice and understanding that motivates and empowers children, colleagues and parents.
A better future for our planet
Our ambition is to be the Sector-Leading Sustainability Organisation – weaving our pioneering approach to sustainability throughout the entire organisation, while working in partnership with the sector to lead and amplify best practice.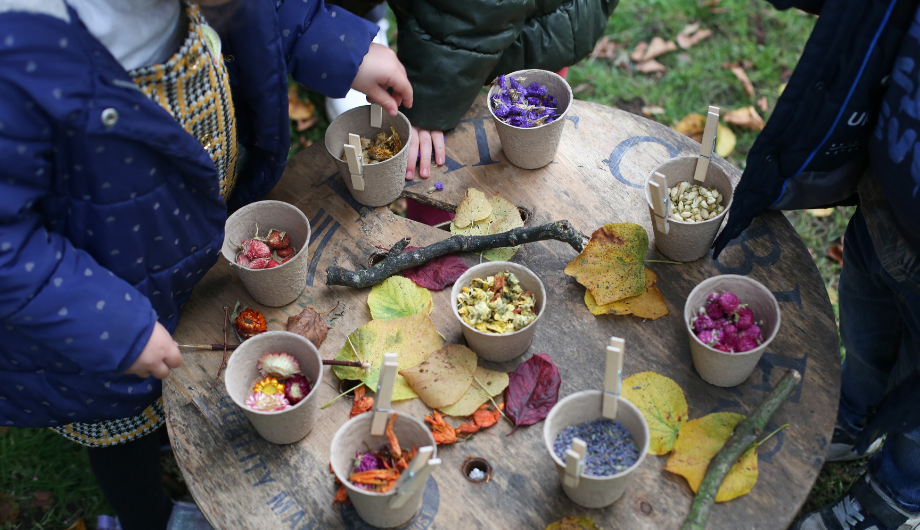 Read our Sustainability Strategy
Find out more about our approach to sustainability and how we prepare our children to be responsible global citizens of the future.
Download
Sustainability at LEYF means examining how we provide children from disadvantaged families access to quality, affordable Early Years education and care as well as addressing how we help build a community of sustainability-informed children, staff and parents.
In 2022, we were proud winners of the Nursery World Eco-Friendly Early Years Award for championing an eco-friendly approach in everything we do, from management and resourcing, to recycling and educating young children about sustainable development.
Creating eco-champions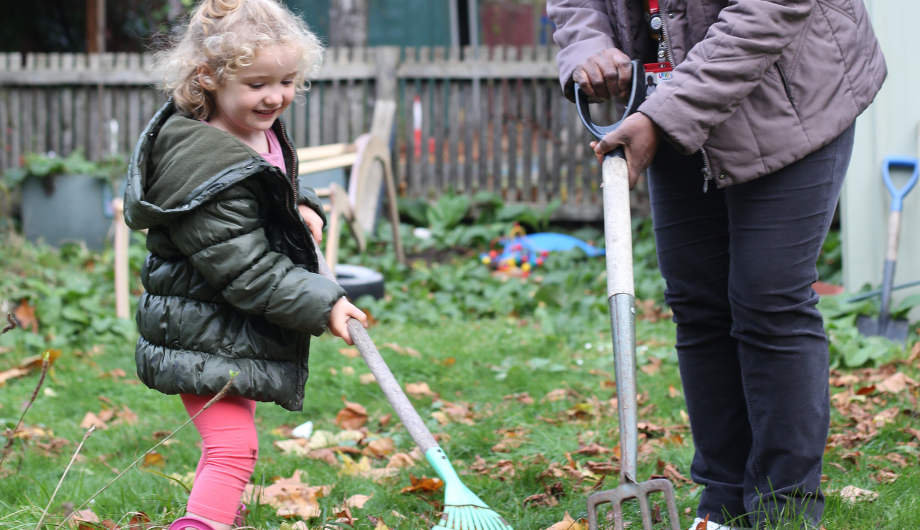 Early Years is a natural place to begin the conversation about sustainability. Children, staff and parents are partners in the learning process and encouraged to be critical thinkers and take action for sustainable development and lead a culture of change.
Educating children about sustainability is led by our Green champions in each nursery. Our nurseries are actively working towards zero waste, offsetting carbon emissions from our Central Office. The children are a part of this and are helping us to embed daily sustainable practices.
A sustainability manager and qualified eco-champions have been appointed across all areas of LEYF (teachers, deputies, chefs, managers and central office) to implement and support Green LEYF.
Green LEYF initiatives
With the support of our sustainable partners, we have been able to introduce green initiatives across our nurseries, such as wormeries, composters, eco-bricks, water tanks, vertical gardens and more!
These initiatives focus on the different ways we can improve our environmental footprint across all LEYF settings, many of which are in central London.
We are currently creating Sustainability Gardens at nine of our nurseries. These focus on making our outdoor spaces as environmentally friendly as possible, allowing biodiversity and eco-systems to flourish. These gardens play a vital part in our zero waste goals and feature wormeries, composters and water tanks.
Sustainability in the Early Years qualification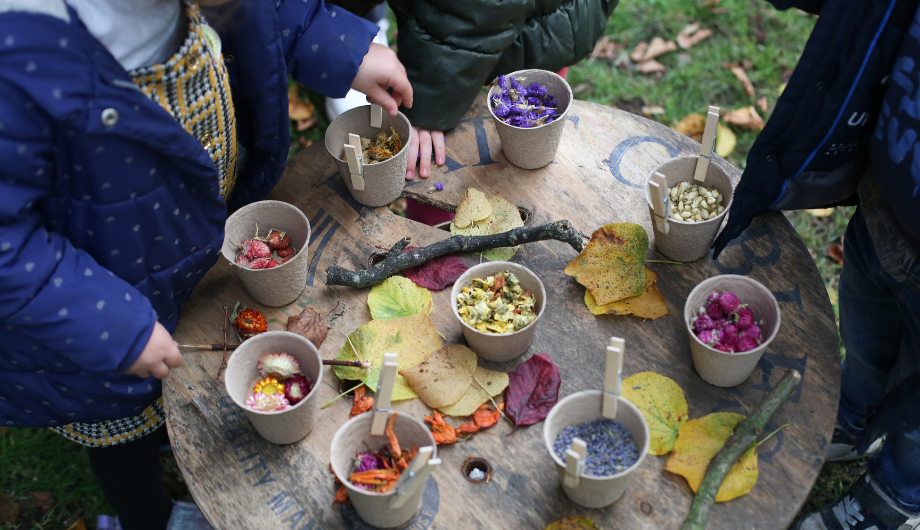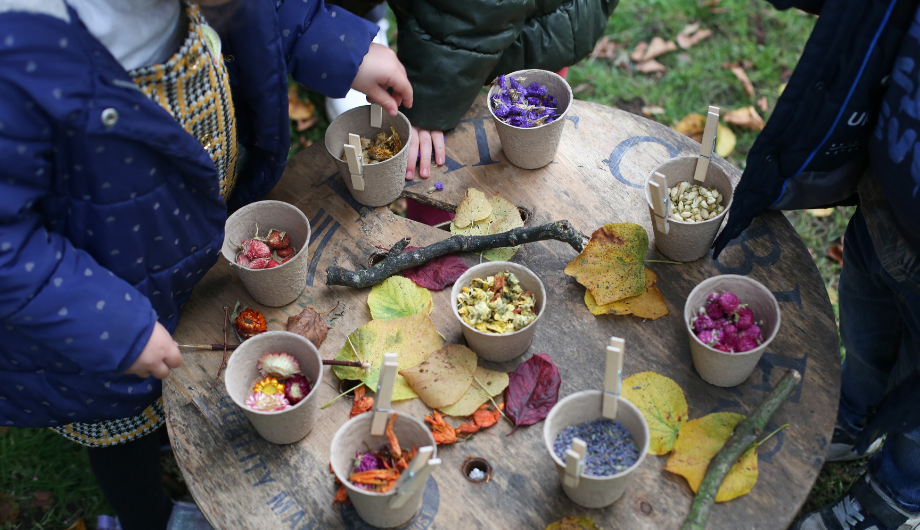 Introduced in 2021, our 'Sustainability in the Early Years' course was developed by our specialists in Early Years and sustainability, June O'Sullivan, CEO of the London Early Years Foundation (LEYF), and Nick Corlett, LEYF's sustainability lead. The aim of this course is to explore how to introduce the principles of sustainability through pedagogy, process and practice, enabling staff both within LEYF and across the sector to become Green Champions in Early Years settings.
50 fantastic ideas for sustainability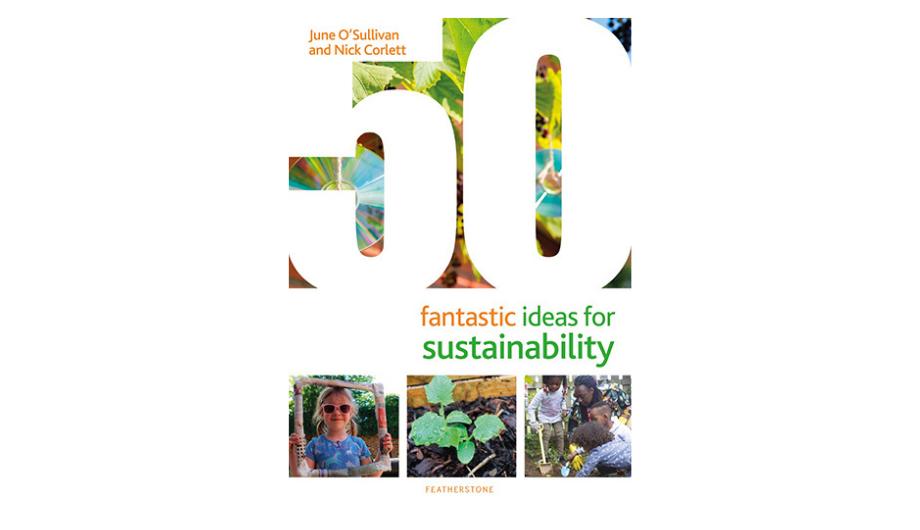 Teach children to reduce, reuse, recycle, repair and be respectful – with 50 fun activities for encouraging environmental sustainability.
From making planters and bird feeders to creating natural paints or bringing broken crayons back to life, these original ideas encourage children, nursery staff and families to see the potential for creativity and fun, by using and reusing everyday items we have lying around at nursery or home.
CEO June O'Sullivan and Nick Corlett bring their expertise to this must-have collection of inspiring, sustainability-focused activities.
Sustainable partners
By working with our sustainable partners and sponsors, we are able to extend our sustainable approach and reach to the children, families and teachers that attend our nurseries. The day-to-day use of Green LEYF wouldn't be possible without the support of our sustainable partners. Thank you!
Find out more
If you would like to get involved or find out more about:
Green LEYF
working with us
becoming a sustainable partner
sponsorship opportunities