We campaign on a range of issues that will most benefit our children, staff, parents and communities. These include: child poverty, transforming the Early Years food provision, better funding of the Early Years sector, for the skills of staff in our sector to be properly recognised and rewarded, and for greater diversity in the sector workforce.
Child poverty
One in four children are living in poverty, and 50% of those are under 5s. Children born into poverty have greater health issues, higher chances of childhood obesity and they don't do as well at school as their peers. By just 22 months of age, the language gap between a child in poverty and one living in a more affluent family is eight months.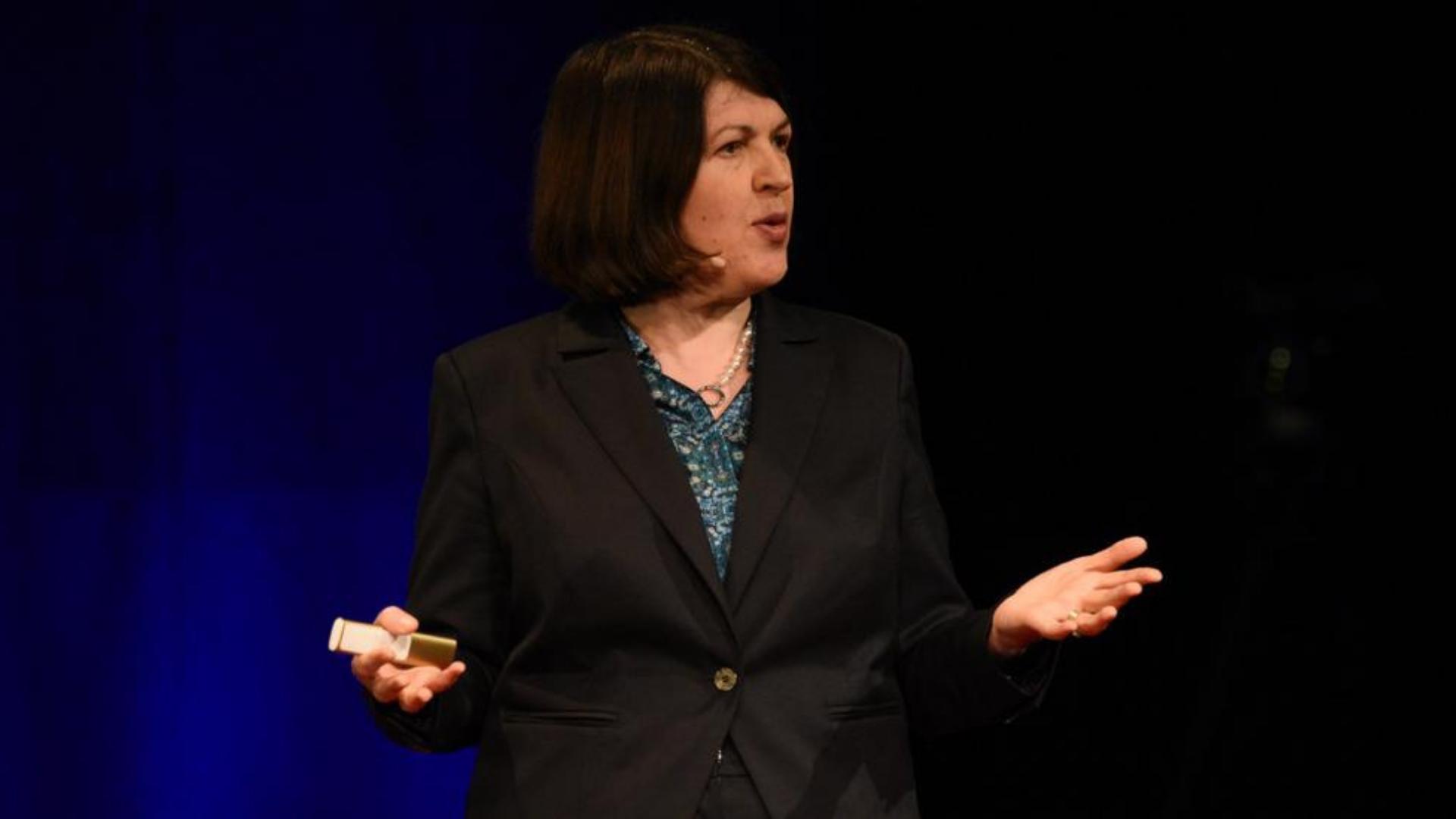 We use experience gained from decades of working in Early Years to shape our service and lobby for changes.
We use experience gained from decades of working in Early Years to shape our service and lobby for changes.
Raising the status of Early Years staff
As with most of our colleagues in the sector, LEYF feels the challenge of recruiting quality staff. This is why we are calling on the Government to increase funding and raise the status of the Early Years sector.
Many of our staff join LEYF because of our social purpose. We continually try to balance our purpose to change the world one child at a time, while also showing that it is possible to be a really good employer, pay above the sector average and provide a range of support benefits and training opportunities.
Tackling inequality in education
Most children over the age of 3 years old have access to 30 hours' Government-funded Early Years education. Sadly, children trapped in poverty are locked out of this scheme.
LEYF set up the Doubling Down programme in October 2020, as a response to seeing the most vulnerable children arriving at nursery hungry, anxious and developmentally delayed due to the impact of lockdowns and living in poverty. The scheme gave children most in need up to 15 additional hours at nursery.
Our research into the impact of the programme found that giving extra hours in nursery significantly improved learning and development among our most disadvantaged 3– and 4–year-olds.
The programme was funded by generous donations from Permira Foundation and Barclays 100 x 100 COVID-19 UK Community Relief Fund between October 2020 and July 2021.
LEYF continues to run this valuable programme through fundraising initiatives. We also campaign for the Government to widen access to the 30 hours scheme, which would help to close the attainment gap that limits the life chances of children living in poverty.
Early Years nutrition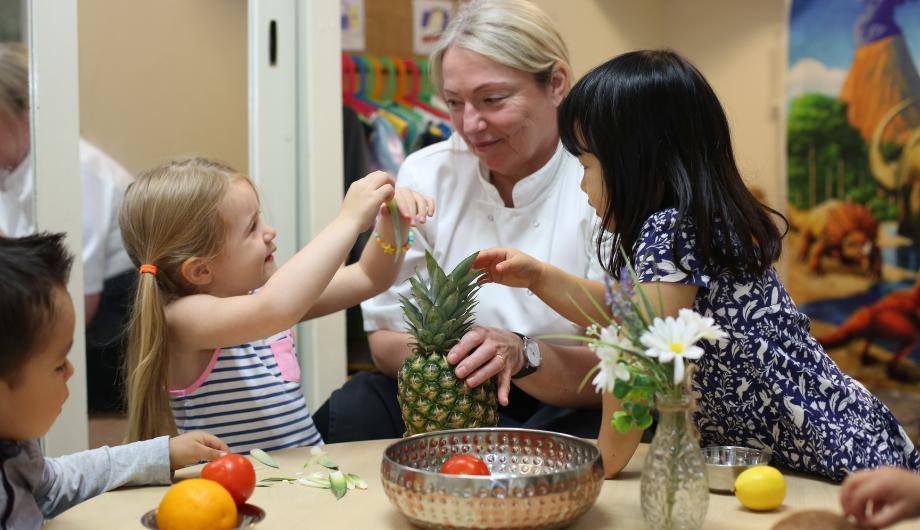 With more than 1.5 million children a year attending some kind of Early Years setting (and many eating all their meals there), the food served has the potential to drive positive change in children's health, education, and support struggling families.
Nutritious food can be an engine for improving the health of young children and babies and rolling back the increasing inequalities we are seeing across the country. Feeding children healthy and nutritious food also helps them concentrate, learn, play, develop and reach their full potential.
LEYF's own food and nutrition practice and our pioneering and publicly available Early Years Chef Academy help make this vision a reality. But if all children are to have access to healthy and nutritious food, we need to transform the Early Years food system.
Men in childcare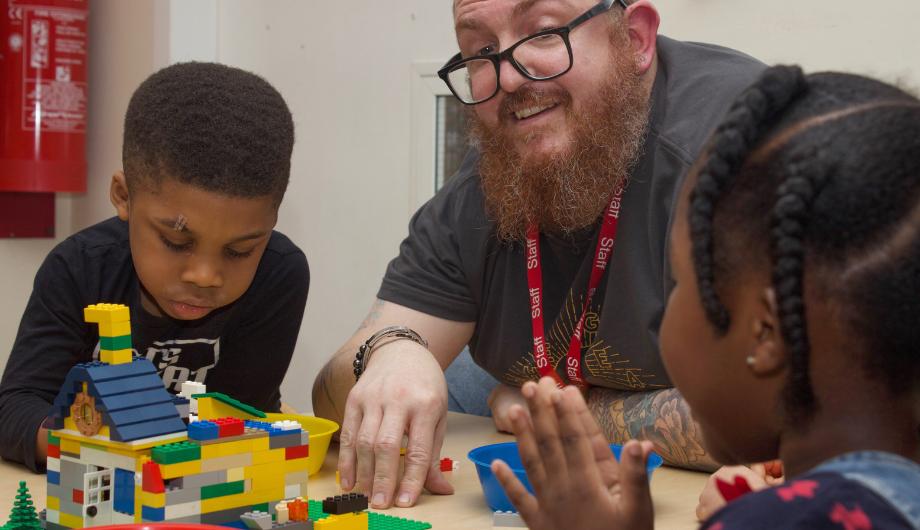 Diversity and inclusion are at the heart of LEYF's mission.
Among many of our initiatives, our Men in Childcare campaign encourages more men to consider Early Years as a career choice and raises the profile of men working in childcare. We are proud that nearly nine per cent of our workforce is male, compared to an industry standard of three per cent.
Our children need to learn in environments that reflect the diverse world in which they live. We know that children benefit from having both male and female role models, not least because this is important for their development. That's why we want to see more men working in Early Years, otherwise we are limiting children's life chances and choices.
Sustainability
In April 2021, we launched the first ever Early Years Level 4 Diploma to teach about the principles of sustainability through pedagogy, process and practice. We also created Green Champions across Early Years settings.
In June 2021, 50 Fantastic Ideas for Sustainability was published, written by June O'Sullivan MBE and Nick Corlett (senior nursery manager and sustainability lead at London Early Years Foundation). This is a must-read and powerful pathway for all Early Years practitioners looking to bring sustainability into their pedagogy and operational practice. It is full of ideas for both indoor and outdoor play, and features a wealth of activities, which have been tried and tested by experienced practitioners.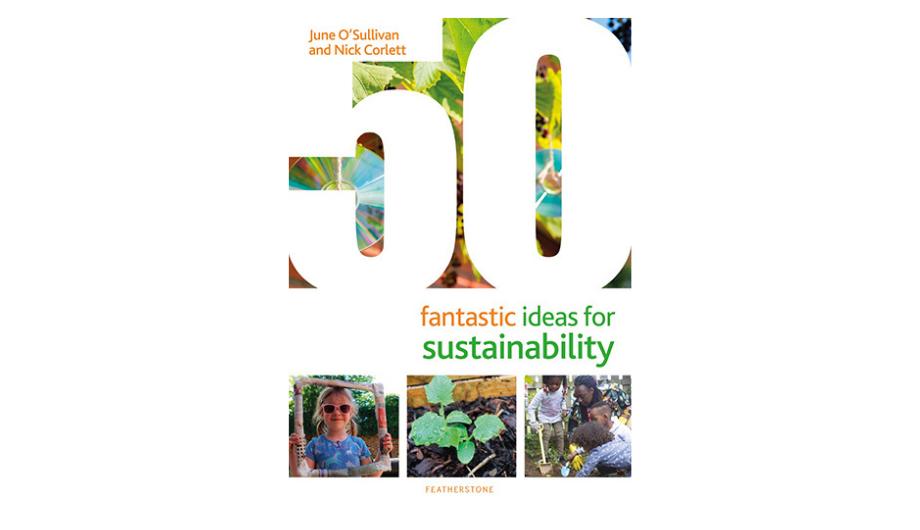 50 Fantastic Ideas for Sustainability has been curated to help children understand the importance of sustainability and become responsible, respectful and engaged 'change champions'.