There are many ways you can help us transform children's lives
Contact us to donate today
Transfer levy funds
Payroll giving
Donate while you shop
For more information about all the options below, please get in touch with us at partnerships@leyf.org.uk.
Unlocking Futures: Doubling Down campaign
We are currently fundraising for our Doubling Down programme, which supports children from low-income families to access an additional 15 hours per week of free Early Years education.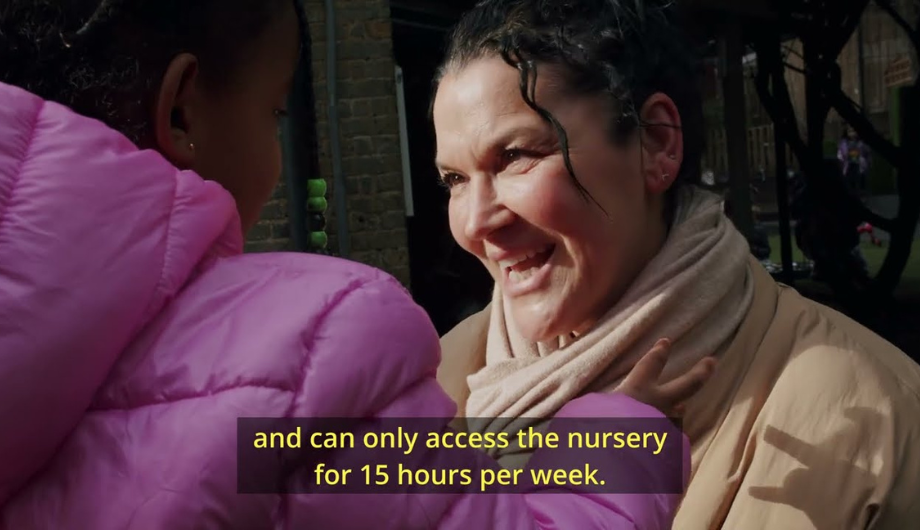 We're fundraising for our Doubling Down programme. Find out more about how you can help.
We're fundraising for our Doubling Down programme. Find out more about how you can help.
Support LEYF through your workplace
Here are just some of the ways you can support the campaign through your workplace:
Apprenticeship Levy
Large employers which pay the Apprenticeship Levy can choose to transfer up to 25% of their levy funds each year to other businesses, to pay for their apprenticeship training and assessment.
Transferring levy funds is a way of supporting other businesses by deciding which sectors, skills or local areas you'd like to support. It is up to you which businesses and apprenticeships you choose to support with a transfer.
Supporting LEYF apprenticeships, would help us train Early Years professionals who then are able to provide high quality education and care to children in some of London's most disadvantaged communities.

Payroll Giving
Payroll Giving is a hassle-free way to give to London Early Years Foundation, straight from your pay.
Because your donation is taken before tax is deducted, it costs you less to give the same amount. For example, a £10 donation to LEYF only costs you £8 from your take-home pay.
Why support LEYF through Payroll Giving?
Payroll Giving is a tax-efficient way to support our aim of changing the world one child at a time.
Once you've filled in the Payroll Giving form, we do all the work for you. And every time you get paid, you will help to support children across London to access high quality Early Years education.
You don't even need to provide your bank details! Payroll Giving also has very low admin costs for LEYF, which means your donation goes even further.
How does my gift cost me less?
With Payroll Giving, your donation is taken from your pay before tax, so your donation costs you less because less of your income is subject to tax.
This table is a simplified explanation of how it works (it ignores other pay deductions like National Insurance contributions, pension contributions and student loan repayments):
| | | |
| --- | --- | --- |
| | With payroll giving | Without payroll giving |
| Gross pay | £1,000 | £1,000 |
| Payroll giving donation | £10 | £0 |
| Taxable pay | £990 | £1,000 |
| Tax (20%) | £198 | £200 |
| Take home pay | £792 | £800 |
| Cost of your donation to you | £8 | NA |
Find out more about the tax breaks associated with Payroll Giving.

Donate while you shop
There are lots of easy ways to make a donation to LEYF when you shop online.
Easyfundraising
It won't cost you anything to help us raise funds through easyfundraising. There are over 4,000 shops and sites on board ready to make a donation – including GoCompare, Argos, John Lewis, ASOS, Booking.com and M&S.
Go to London Early Years Foundation easyfundraising page to join for free.
When you shop online, go to easyfundraising first to find the site you want and start shopping.
After you've checked out, the retailer will make a donation to LEYF at no extra cost to you.
You can also download the app for your phone or computer.
Charitable Bookings
Planning a holiday? By booking your hotel accommodation through Charitable Bookings (powered by Booking.com), a percentage of the commission will go to London Early Years Foundation.