A lifeline of 15 extra hours in nursery
Currently, children trapped in poverty are locked out of 30 hours of Government-funded early education – as evidenced by the Sutton Trust report 'A Fair Start?' in August 2021.
In October 2020, we offered a lifeline of 15 extra hours in nursery and a daily hot meal to some of our most vulnerable children. We called this Doubling Down.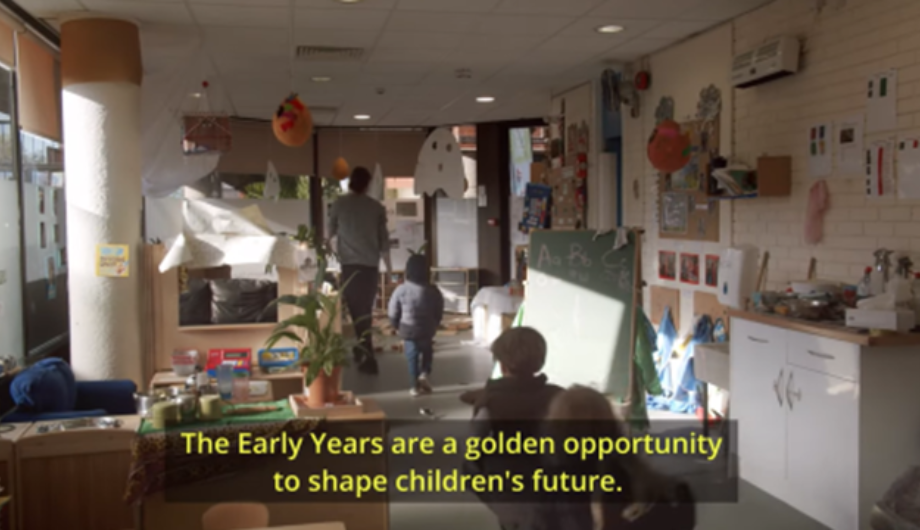 Funding 15 extra hours for children trapped in poverty
Funding 15 extra hours for children trapped in poverty
Results of the programme
LEYF started the programme in response to witnessing children arriving at nursery 'hungry, anxious and developmentally delayed', as a result of living in poverty and exacerbated by COVID-19 lockdowns.
The additional hours resulted in significant progress in children's learning and development, across both personal, social and emotional development (PSED), and their communication and language skills.
Doubling Down also helped struggling families stay afloat, by giving them a break from caring responsibilities and even the chance to take on a part-time job, with a positive effect on parents' mental health.
Read our report to find out more about the impact of Doubling Down on the Government entitlements.
"I was absolutely overwhelmed to get this offer … I can't thank them enough, whoever's done this for me."
Parent on the Doubling Down Programme
What is LEYF calling for?
Our report adds to the growing body of evidence calling for expanded access to 30 hours of funded Early Years education and care to ALL children.
We are calling on both the Government and global investors to provide £165m of urgent funding to bridge the initial shortfall and widen access to the current 30 hours offer.
Without this, progress in closing attainment gaps between disadvantaged children and their peers will diminish, with potentially devastating consequences for the 1.3 million children aged under 5 who live in poverty in the UK.
"Before the extra hours in nursery, she was completely non-verbal. Now her confidence is amazing and she speaks her mind."
Teacher
Partner with us
We are so grateful to Barclays and Permira Foundation for their generous support in funding the programme, and to all those who have donated to our fundraising campaigns to help us continue to offer extra hours at nursery to our most vulnerable children.
We know that there are even more children who could benefit from being part of the Doubling Down programme. To help us make this possible and to improve opportunities and life chances for the children excluded from the Government's 30-hour offer, please get in touch with our partnership manager to explore how you can help make a difference.