Fighting education inequality in the Early Years through food waste
An innovative partnership with City Harvest is helping us to plug a gap in Government funding and provide extra hours in nursery for children in need who are excluded from the 30 hours funded childcare offer. How? Donations of good-to-eat-food that would otherwise go to waste are collected by City Harvest who then deliver fresh vegetables and fruit to LEYF. This is saving us money and those funds are ploughed back into giving our poorest children a better start in life.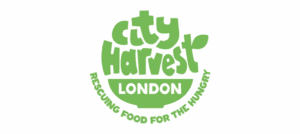 This is a model of how a circular economy can work to help create a better society. Research tells us that the first five years of a child's life plays a significant role in determining chances later in life. However, too many poorer children are missing out on Early Years education (Sutton Trust, online, 2023). And although the Chancellor has announced plans to expand the 30-hours free childcare offer, this won't be fully in place until 2025 and it will still exclude the poorest children who arguably would benefit the most (Sutton Trust, online, 2023).  
Over three million tonnes of good-to-eat food is wasted across the food industry each year – that's enough for an estimated 7 billion meals. Meanwhile, over 13 million people in the UK struggle to get enough to eat (9.3 million adults and 4 million children). Those numbers have soared because of the cost of living crisis. There are more people in food insecurity now than there were at the height of the pandemic.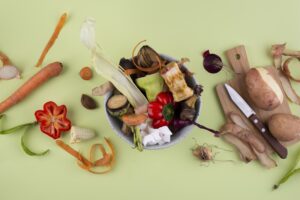 Over three million tonnes of good-to-eat food is wasted across the food industry each year – that's enough for an estimated 7 billion meals.
Working together to tackle food waste and education inequalities 
At LEYF, we know that you can't solve the world's problems on your own. You can do so more much by working with others. So, we decided to join forces with City Harvest to see whether we could come up with a way of utilising surplus food to help support families in poverty.  
Over a few cups of coffee and croissants we came upon the idea of using the surplus food directly in our nursery kitchens. This would mean that our chefs could reduce the amount that they spent on buying food, rescue food from going to waste, and track the savings made. We can then allocate the extra money to give children from disadvantaged access to additional hours in nursery through our Doubling Down programme. 
We've found that the partnership has delivered great outcomes for children, chefs, families, and the planet: 
City Harvest food has been used for over 60,000 healthy meals for children – saving LEYF around £5000 on the cost of food over the first three months.  
There are also unintended consequences which benefit the children's cultural capital by exposing them to new foods, like Asian pears and purple carrots. You should have seen the children's faces – they couldn't believe their eyes! 
We have also been able to support struggling families at our nurseries with food banks, as the partnership enables us to stock these with fresh produce. 
Now we have expanded the partnership to ten nurseries which means (by our calculations) we will be using surplus food to produce 500,000 meals over the year, saving LEYF £40,000. This money will be used to support five children with a years' worth of additional hours in nursery (this is only an estimate as this figure all depends on how much food we receive, and this can fluctuate throughout the year) 
Turning an idea into reality 
Getting to this point has been possible through close collaboration between LEYF and City Harvest – we have truly aligned our goals and continue to share regular feedback.  
We applied our collective resources – principally each other's expertise and a bit of time to co-ordinate with all involved. We ensured our chefs were onboard with the partnership's goals and were able to input ideas and feedback through a Chef WhatsApp group. Chefs also used this group to share recipe ideas for the wide variety of produce as it arrived from City Harvest. The element of not knowing exactly what you'd get in a delivery gave our Chefs the opportunity to be totally creative designing their menus (very much in the style of Ready, Steady… Cook!). It also gave them new energy knowing that the ingredients used were reducing food waste.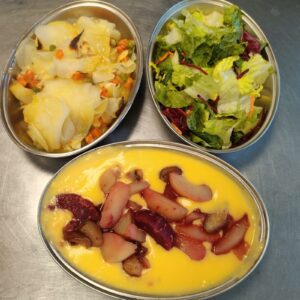 City Harvest and our talented Chefs keep making the magic happen  
This partnership couldn't have happened without having highly trained Chefs and the support of City Harvest to provide the highest quality food that we need in our kitchens. All of the Chefs involved in the programme have been through the Early Years Chef Academy course which provides chefs working in Early Years settings the training to ensure more children get the healthy, nutritious food they need to grow and learn.  Through the Academy, chefs become experts in child nutrition – helping children, staff and parents build healthy habits for life. 
Apply to our Early Years Chef Academy 
Want to know how your Early Years setting can take mealtimes to the next level? As a social enterprise, LEYF wants our Chef Academy training to be accessible to settings which serve more disadvantaged communities. We are offering substantial discounts to charities and those who take children who are on the Government's two-year-old funding offer.   
Our next course is starting in October so be sure to apply for a place for your chef early. For more information  get in touch.