Why Every Chef in the Early Years Needs to be Trained
A new Prime Minister, a new Secretary of State for Education and a new Minister of State inevitably means a new set of promises. 
However, if last week's press reports are to be believed that she may intervene and either scrap or review key policies related to the evidence-based obesity strategy (already agreed under Conservative government) – this would be a catastrophic step back especially given more than 1 in 4 children are overweight or obese (28%) by the time they start school. 
We know children are hungry and families are being pushed to unhealthy options, so why remove all regulation at this critical time? Children living in the most deprived areas are more than twice as likely to be obese and suffer from tooth decay than those living in the least deprived areas (20% vs 8% and 34% v 14%).
I know Liz Truss is keen to make things easier for businesses, but strong policy action should not be seen as a cost.  Helpful intervention will reduce the long-term eye-watering cost to the NHS and to taxpayers and businesses who would need to foot a huge chunk of the bill.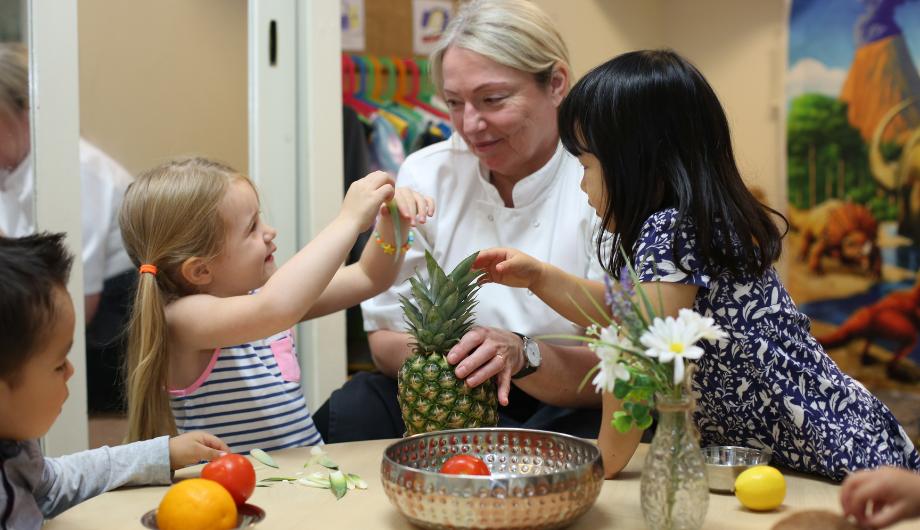 Chefs as a catalyst for change
In fact, getting business on side is a more sensible strategy especially those willing to invest in staff so as to deliver a better service. Many of you will have heard me talk about the huge importance of 'the chef' as part of the nursery team.
I am even more vociferous about the increasing levels of obesity being linked to poverty and how Early Years chefs could be a catalyst for change across the UK's 28,000 nurseries plus all of the other educational settings which serve food to 1.5 million children. 
We accept, however, unwillingly that the Early Years sector is not as appreciated as it should be, especially as we are often first to see the impact of economic failures, policy decisions and their unintended outcomes.
Yep, the impact on children really is the litmus test for changes and crisis in society. Right now, we are witnessing an alarming increase of families facing financial hardship and, without doubt, children will certainly feel the harsh consequences. 
Serving children a healthy meal
One thing we can do in nurseries (alongside having a crisis fund and partnering with charities which provide financial advice, resources and succor) is to serve children a healthy meal. You won't be surprised to read that the cost-of-living crisis is driving families towards cheaper, less healthy food at home. It seems hardly fair to put these pressures onto nurseries which are already struggling with staff shortages and underfunding. But that never stopped a sector where most settings are deeply concerned about the welfare of the children.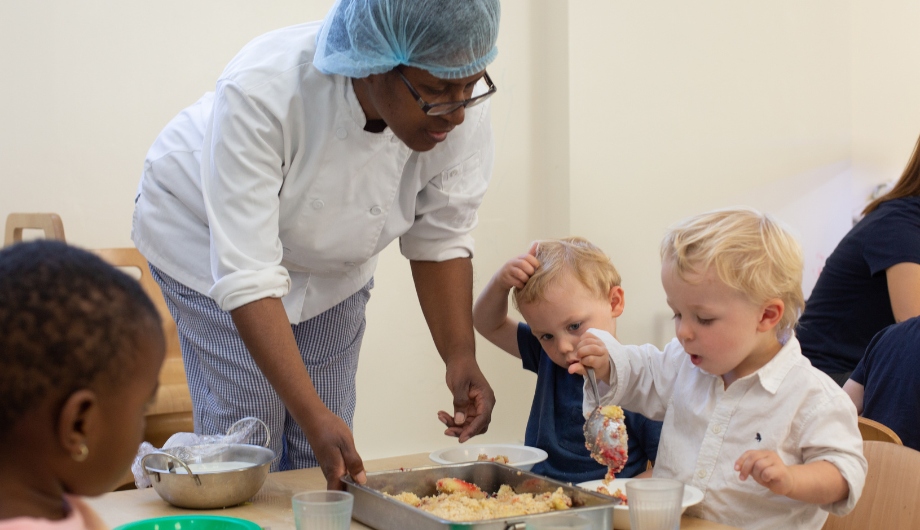 Training Early Years chefs
So, what can we do?  If we are providing children with their main meal, we need to ensure that it is fully nutritious. We can do this with more confidence if we train the chef.  Therefore, we created the first Early Years Chef Academy and the first Cache endorsed Level 3 Award for Early Years chefs.
I know I sound like a Mother Hen, but I have been really overwhelmed by the impact that the training has had on our chefs. As we all know from watching Hell's Kitchen, chefs can be a little fiery and not easily won over.  
What we have found is that when they are trained and valued, their confidence, knowledge and skills increase enormously. They want to be the best in Early Years and help their setting to champion healthy eating and all that it entails.  
While the Government has been slow to recognise the importance of nutrition in Early Years (i.e. by not regulating the what can be served in settings or providing necessary funding for meals), our two new cohorts for external chefs (which start in November) gives providers the opportunity to standout as leaders in their sector. 
What's more, thanks to Urban Health's generosity, we can offer heavily discounted places on the course to charities and those that offer funded-only places for children. For those living outside of central London, we are also offering an option to take the course entirely online.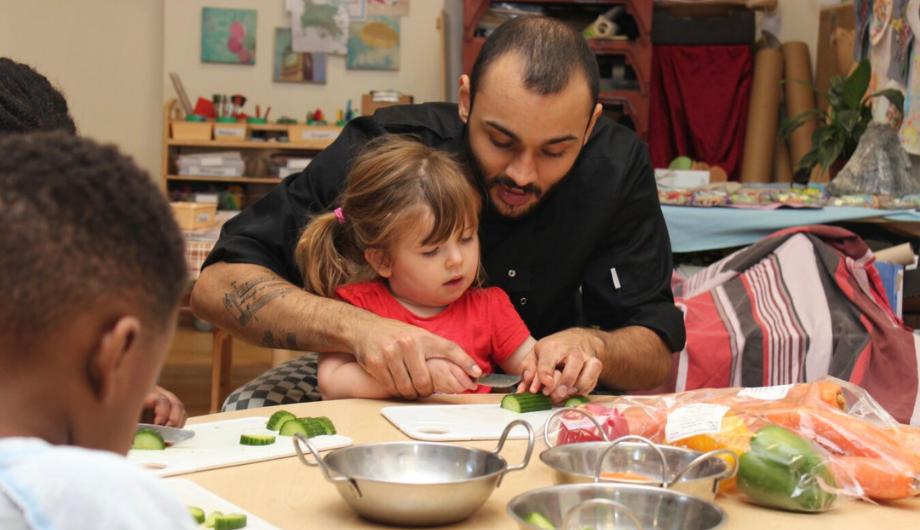 "I found the content of the programme incredibly useful and it made me realise just how important my role is to advancing the importance of great food for small children and hopefully instilling healthy eating habits for life."
Luke Nelson-Neil, LEYF Senior Chef