A Big Green Win for LEYF at The Planet Mark Awards!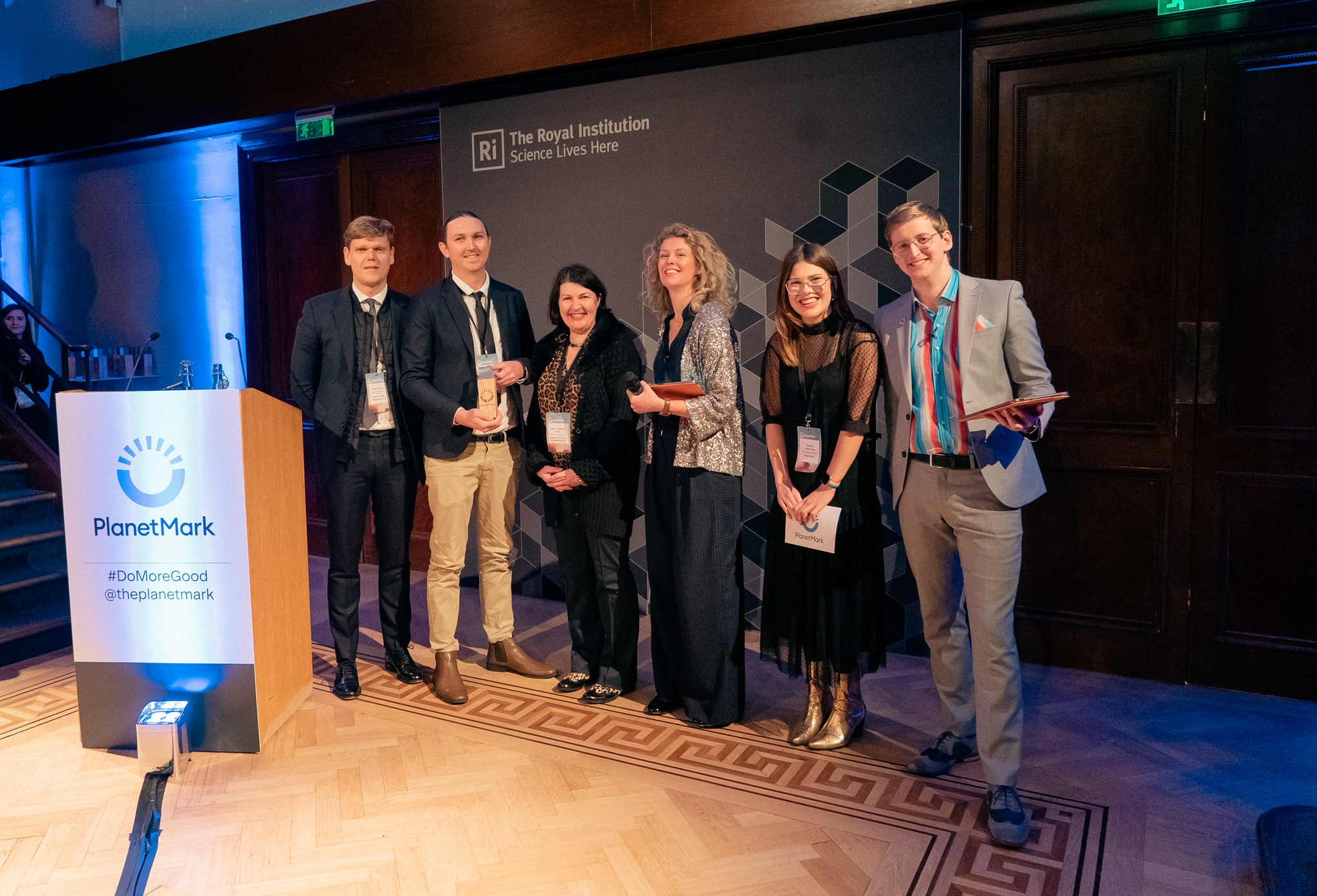 Here at London Early Years Foundation (LEYF) we are so proud to share that on the 19th January we won the award in the 'Employee Engagement' category at The Planet Mark Awards!
We are thrilled that Green LEYF's work has been acknowledged, with our commitment to empowering our staff to be eco-champions highlighted in the nominations.
As part of Green LEYF's commitment to sustainability in the Early Years sector, we encourage all employees to take action within LEYF nurseries. This includes championing an eco-friendly approach in everything we do and educating children about the importance of sustainable development.
Thank you all for a wonderful evening which gave us the opportunity to come together to recognise the achievements of all the organisations who are implementing change through sustainable initiatives.
Nick, our sustainability manager at LEYF, was overjoyed to win the award.
We are very excited and thankful to win this award and to bring more awareness to Early Years Sustainability and the importance of nurseries and the impact that they can have.
We realised as much as change needs to be cascaded from the top, it also needs to have grass roots across all sites to implement and embed sustainability as a daily practice and have a real impact on the nurseries."
Going forward, LEYF will be making 2023 the Year of Sustainability, beginning with the launch of our Sustainability Strategy in February, and we can't wait to share our plans for the year ahead.