Sustainable fashion
Use your imagination to create a Self Plate-trait
Use your imagination to create your own fancy dress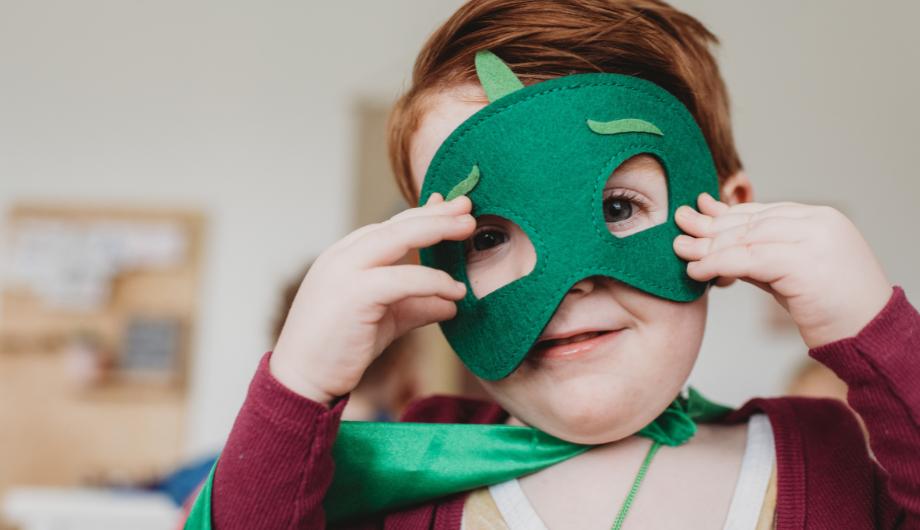 Designing and making sustainable fashions and costumes using everyday items found at home is both enjoyable and creatively fulfilling, for toddlers, pre-school children and families.
You will need:
scissors
glue
items from around the home, e.g. coloured paper, newspaper, black bin bags, feathers
Learning and development
Using items from around the home to create your own role-play costumes is sustainable and really allows children to be creative and use their imaginations.
Once their costumes are complete, children have the opportunity to pretend to be someone or something different and extraordinary, which reflects their personality and current interests and promotes more independence.
Wearing something different allows them to take on a new role and may encourage them to behave with more empathy or to become more confident. They may also use new words and develop their vocabulary as they take on the role of a different character.